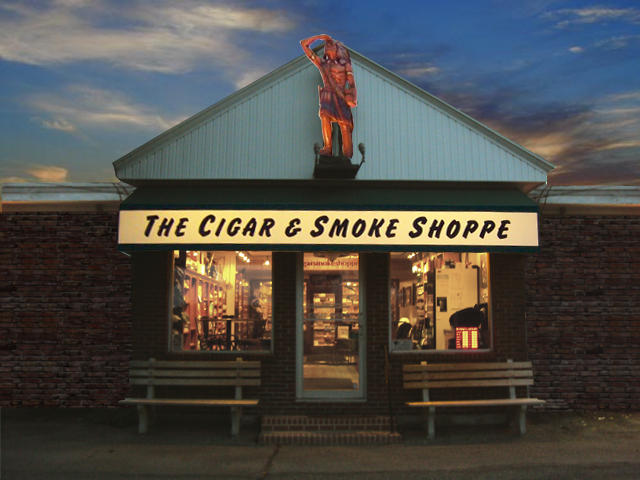 We are a privately owned shoppe with the largest walk-in humidor in Maine carrying approximately 400 facings. Our goal is to provide you with a clean and well organized shoppe that provides constant monitoring of the heat and humidity to maintain a fresh cigar for your enjoyment. Once you pick a cigar we will offer to "cut and light it" so that you can take advantage of our smoking lounge. Our lounge has chairs, couches, and recliners where you can watch your favorite shows on a wide screen TV or use our free WI-FI. We also offer a wide variety of coffees and soft drinks for your pleasure. Click here to view our shop
The history dates back to the fall of 2006 when Frank and Barry were sitting on Frank's porch smoking cigars. One of them said (and no one is taking credit for it), "We ought to open up a cigar shoppe because it's getting to cold out here". That was the beginning and with Frank's background in sales and marketing and Barry's background in finance a great business relationship and shoppe was started. They officially opened the doors on October 29th, 2007.
So stop by and visit us and meet one of the guys listed below:
Frank, "The loud guy"
Barry, "The quiet guy"
Philippians 1:6 Being confident of this, that He who began a good work in you will carry it on to completion until the day of Christ Jesus.